Utah Equine Assisted Therapy
Regardless of what condition or ailment you face, you can find peace and clarity through equine therapy. With the help of these large, gentle animals, patients are able to see their own behavior mirrored, thus allowing them to begin working through pain, frustrations, anxiety, and other debilitating conditions, to find freedom and confidence.
How Equine Therapy Works
Offering a variety of equine therapy options from group dynamics, trauma, and cognitive and behavioral therapy, this type of therapy is unlike any other kind patients can participate in.
During equine assisted therapy sessions, patients work with a horse trainer and a therapist, taking each movement and interaction with the horse as a way to help patients better understand themselves and their own feelings and actions. Horses tend to be hyper-vigilant and very aware of their environment, much like people who have experienced trauma or live with anxiety, making the connection between humans struggling with these conditions and horses that much easier and that much more important.
Who Can Benefit from Equine Assisted Therapy?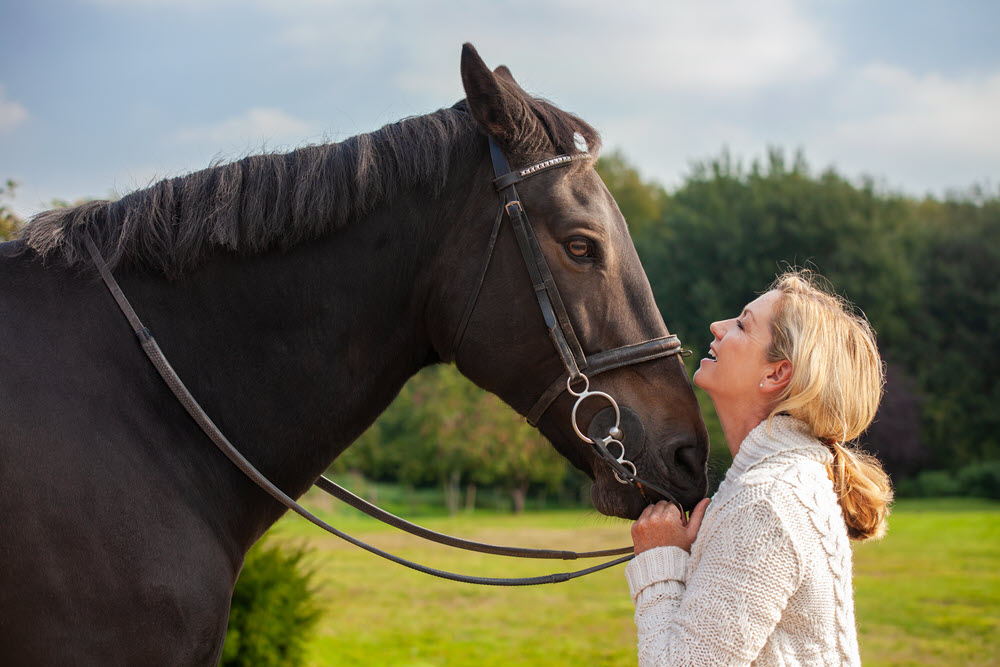 The patients best suited for equine-assisted therapy are those who are willing to change, who are looking for the help they need to overcome their troubles. These horses guide patients through the process of learning to manage everything from PTSD, anxiety, ADHD, autism, traumatic brain injuries, and a myriad of other conditions that are oftentimes difficult and very misunderstood.
Call Us to Learn More!
Whether you've tried therapy before or not, equine therapy in Utah is something to consider. The connection between horses and humans has existed since the start of time, why not give it a try to see if you can benefit from it? Contact us today to learn more.